When you think of sailing do you envision a stock photo of a beautiful couple silhouetted against the sunset holding glasses of champagne in front of billowing sails? I think that's what most people imagine, but the reality is much different. At least that's what I found out during a five-day sailing course on a 38-foot Beneteau sailboat. Here are some of the high (and low) lights of the week.
Before this course, my sailing experience consisted of dating a guy who had a catamaran, marrying a man who grew up sailing in Annapolis, and cruising the Amalfi Coast on a captained boat. Yep, two catamaran sails (it was a short relationship!), one frigid winter sail on a Sunfish, and lots of sunbathing with someone else worried about where we were heading was the extent of my sailing resume. I love the water, though, and regularly kayak, boogie board, and snorkel so learning how to navigate through the water for several days seemed exciting. Thus, it was agreed that my husband and I and our good friends would take three sailing courses that would, should we successfully complete all three, give us our bareboat licenses allowing us to charter boats around the world. Heady stuff, right?
Our first few days were focused on literally learning the ropes on the boat. I'm not kidding, there are so many ropes and they each have their own name and they each like to be tied in very specific ways. Yep, knot tying is a big deal on a boat. If you want to learn just one knot and impress your friends, practice this one.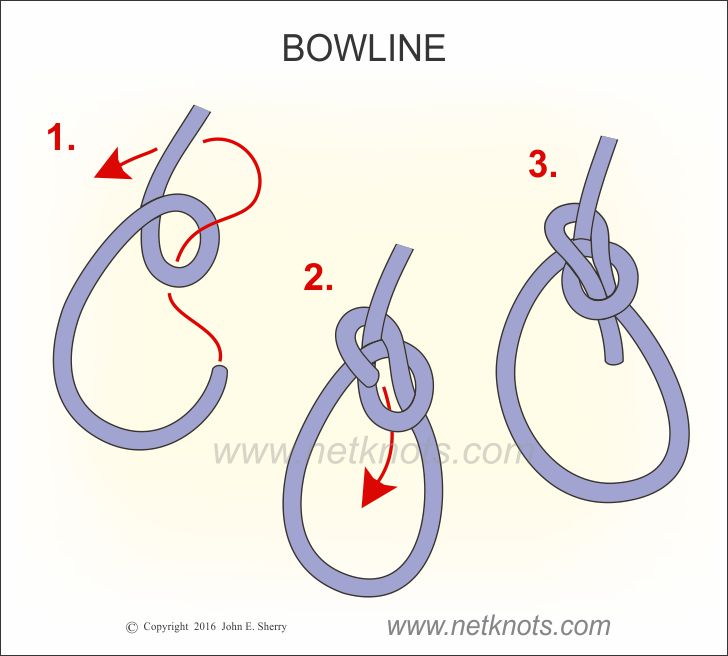 On the first day of the course, I learned to tie a bowline (pronounced bow-len for you landlubbers) and consequently each day after kept relearning how to tie it. I am not a sailing savant and to say knot tying is not my jam would be very accurate. Anyway, one required accessory is a pair of gloves which come in very handy with all the rope pulling and tying. Okay, to avoid a messy and expensive divorce, I should probably stop right here and correct myself and let you know that on a boat a rope is called a line. So, to be accurate, there's a shitload of tying and puling lines on boats, so buy gloves. Okay, with marital bliss again restored and a pedestrian understanding of how to sail, we left Ala Moana Beach Park marina on a three-day voyage to the west side of Oahu.
Before leaving port, though, we had to pack and buy provisions for the sail. A couple rules: preferably no glass, no hard-sided bags, and lots of alcohol. Breaking this down, basically broken glass is not ideal to clean up on a boat, hard-sided bags are unwieldy and can't be crammed in tight spaces at the foot of your bed, and drinking seems to be the preferred entertainment on a boat once the sun goes down.
More later…